"There were some old Beastie remedies used back in my day. Maybe they will still work! First things first, we need a lab to produce them."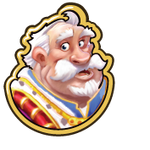 The "Weird Science" is quest 2 out of 8 which you get from
The Duke
during the "When Beasties Attack" quest line. It immediately follows the
The Good Fight
quest.
Tasks
Buy a Beastie Laboratory. You're going to need it!

Buy in the Buildings tab of the Market.

Construct the Beastie laboratory. The quicker the better!

Gather materials and click on the foundation to complete it.
Reward
"Excellent! Our very own top-secret Beastie Lab! I haven't been this excited since I built my third Kitchen."
For completing this mission you will get
1,000 Coins and

20 XP. You will also be able to start the Here, Beastie Beastie... quest.