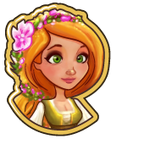 "A slogan isn't enough. Animals are stuck in the Gloom! Like bunnies. Won't you help the bunnies?"
"14 Carrots" is mission 2 out of 11 in the Nature Lover story line.
Tasks -
Quest Image
Task
Skip
Plant 14 Carrots.They're worth their weight in Coins!

Place Farm Plots to grow Crops.

14 Crowns
Have 14 Carrots to feed the bunnies.

Click Fully grown Crops to Harvest them.

28 Crowns

Give love to your Neighbors crops, too! Accelerate a crop in 1 Neighbor's Kingdom

Visit a Neighbor and Accelerate 1 crop in their Kingdom

2 Crowns
Reward
For completing this mission you will get 500 Coins and 4 XP.